About Us
David & Leigh Kirk are the husband and wife team who co-founded ForEverMeow. They first moved to the desert from the San Francisco Bay area in 2005, with their beloved cat Poodie*.
ABOUT DAVID
David has become more and more passionate about cats, undoubtedly from Leigh's influence and example. After a long career in technology, he has finally found a purpose and wakes each morning determined to save cats' lives.
In particular, he has focused on feral cats and has developed a predictive model for estimating feral population growth and management that is shared with leading national experts. He hopes this collaboration will lead to a better understanding of population control and eventually pave the way for harmonious coexistence between community cats and people.
ABOUT LEIGH
Leigh was born into a family with a cat and ever since, has enjoyed sharing her life with cats. After the death of Poodie (beloved feline family member: 1992 – 2007), Leigh began volunteering at the Coachella Valley Animal Campus in honor of her memory. There, she came face-to-face with the problems facing our community's homeless and unwanted animals, and so began the inevitable effort to help.
David and Leigh feel strongly about individuals contributing to the community to make it a better place for animals and people. Communities which work together at all levels are able to solve the issues facing their vulnerable shelter animals.
Federal Tax ID: 46-1038574
California Charity Number: CT0206993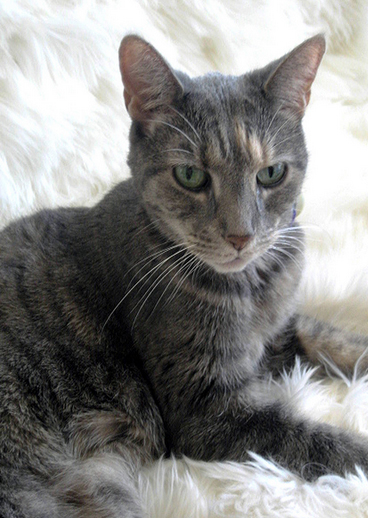 *Poodie 1992 - 2007
Cats We've Rescued
Stories and pictures of the cats we've rescued. Coming Soon!